Jim Varney
Biographical Information
Birthdate
June 15th 1949
Birthplace
Lexington Kentucky
Gender
male.
Nationality
Occupation
Actor, Comedian, Voice Actor
Career
Years Active
1973-2000
Atlantis Role
The voice of Cookie Farnsworth in Atlantis: The Lost Empire
   Jim Varney (June 15th 1949 - February 10th 2000) was an American Actor and Comedian who provided the voice of Jabidiah Allardyce "Cookie" Farnsworth in Atlantis The Lost Empire.  Varney was famous for playing the character of Ernest P. Worrell in commercials and movies such as Ernest Goes to Camp, Ernest Goes to Jail, and Ernest Scared Stupid.   Other film role include Jade Clampett in the 1993 Comedy Movie The Beverly Hillbillies and Uncle Hazel in Billy Bob Thornton's 2001 comedy Daddy and Them.  Varney also appeared on televison such as The Johnny Carson Show and guest starring on the sitcome Roseanne as a prince who falls for Roseanne's sister Jackie.   Another famous voice role Varney did was the voice of the Slinky Dog in Pixar's Toy Story (1995) and Toy Story 2 (1999).    Varney was married twice to Jackie Varney 1977-1983 (divorced), and Jane Varney 1988-1991 (divorced).  He remained close with Jane until his death.     On February 10th 2000 Jim Varney died at his home in Whitehouse Tennessee at the age of 50 of lung cancer from being a lifelong heavy smoker and making Atlantis the Lost Empire his final film to which it was dedicated to him during the credits.   On the Voice Talent Bonus Feature on Disc 2 of The Atlantis The Lost Empire Producer Don Hahn described working with Varney as a fun experience and once in a lifetime oppurtunity and how it was sad that Jim didn't get to see Atlantis as a final film but that they managed to show him clips everytime he would come into the booth and that he loved it.   Also Shawn Keller the Supervising Animator for Cookie also quoted how sad it was that Jim actually knew that he wasn't gonna get a chance to see Atlantis before he passed away.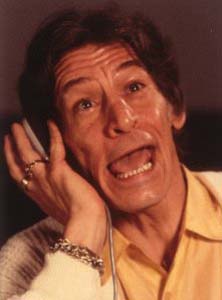 Ad blocker interference detected!
Wikia is a free-to-use site that makes money from advertising. We have a modified experience for viewers using ad blockers

Wikia is not accessible if you've made further modifications. Remove the custom ad blocker rule(s) and the page will load as expected.