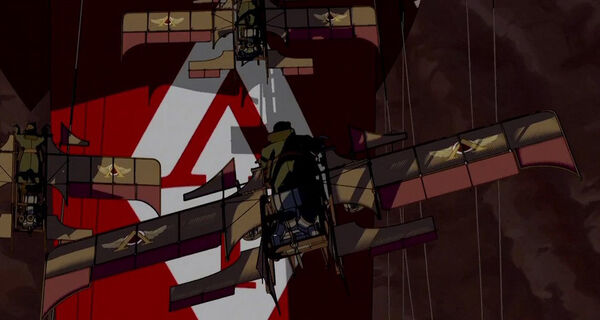 Whitmore's Wings are devices developed by Whitmore Industries. They allow for a single occupant to fly. They are used in Atlantis: The Lost Empire by men loyal to Lyle Rourke in combating the Atlanteans.
Lacking actual weapons, the men flying the vehicles will either carry a small firearm to use against the opposition or create diversions, allowing for those chasing after them to be left open for a ground-based gun turret to fire upon. A specialized truck is used to specifically launch the Whitmore's Wings into the air.
Ad blocker interference detected!
Wikia is a free-to-use site that makes money from advertising. We have a modified experience for viewers using ad blockers

Wikia is not accessible if you've made further modifications. Remove the custom ad blocker rule(s) and the page will load as expected.